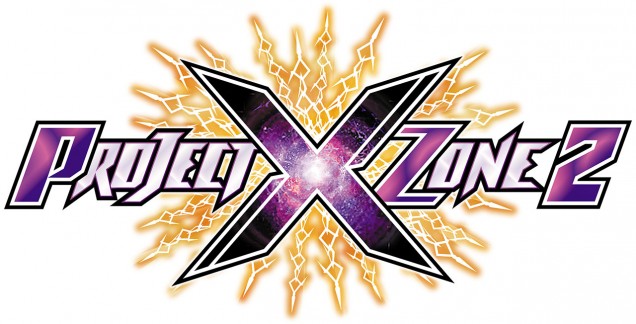 Project X Zone had a cast of over two hundred characters from three decades of gaming. There were the characters you would recognize and jump for joy; the characters you knew and were okay with; and the characters who made you scratch your head, realize that you'd never seen them before and check out the in-game encyclopedia to see where they'd come from.
Apart from the horde of recurring characters from the first game, there are plenty of new characters in Project X Zone 2, including:
Aty (Summon Night series)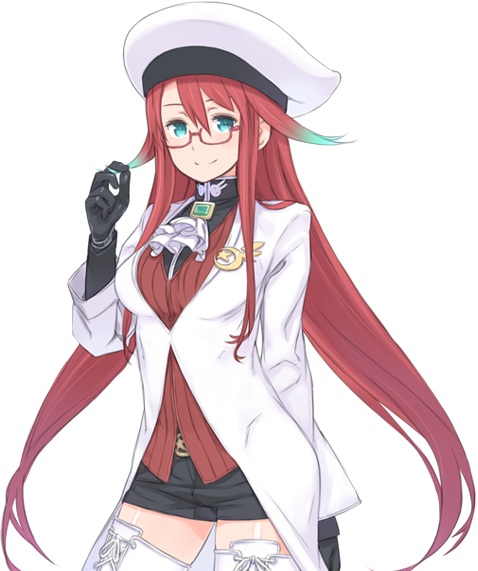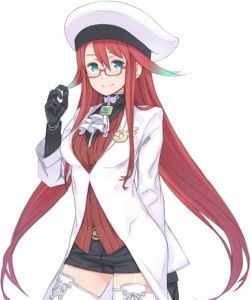 Aty is from the Summon Night franchise, which hasn't had much luck being localized. Summon Night 5, which comes out for the PSP this year, is the first game in the main series to actually be localized; three of its spin-offs have received English translations, though.
She's a kind person – kind enough to set an enemy spy free in Summon Night 3. Then she becomes a tutor for the family of the hostage that spy takes. Then she becomes the guardian of the Forsaken Island. Then, in Summon Night 5, she's a principal. What a wham episode. She appears as a solo/assist unit in Project X Zone 2.
Ciel and Nana (God Eater 2)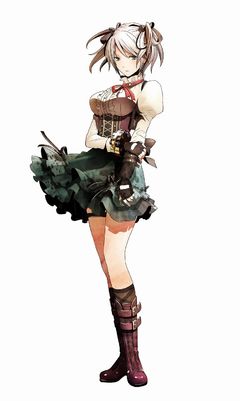 If you played Project X Zone, you'll remember Soma and Alisa from the first God Eater game. The new pair of God Eater characters in Project X Zone 2 are from the sequel.
Ciel and her partner Nana are members of the special forces Blood in God Eater 2, a monster-hunting game for the PSP and PS Vita. Unlike her cheerful sidekick, Ciel is calm and not the easiest to hold a conversation with.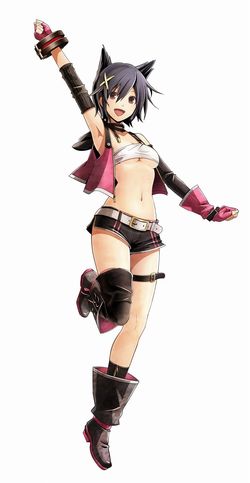 Nana, on the other hand, is rather like Kota from the first game: cheerful, friendly and pretty optimistic for someone living in a post-apocalyptic world filled with vicious, fast-moving monsters.
She's the daughter of a God Eater too, and joins at the same time as the protagonist. Her special ability in the game is to attract enemies to herself, something which stems from her being one of the 'God Eater children.'
Captain Commando (Captain Commando)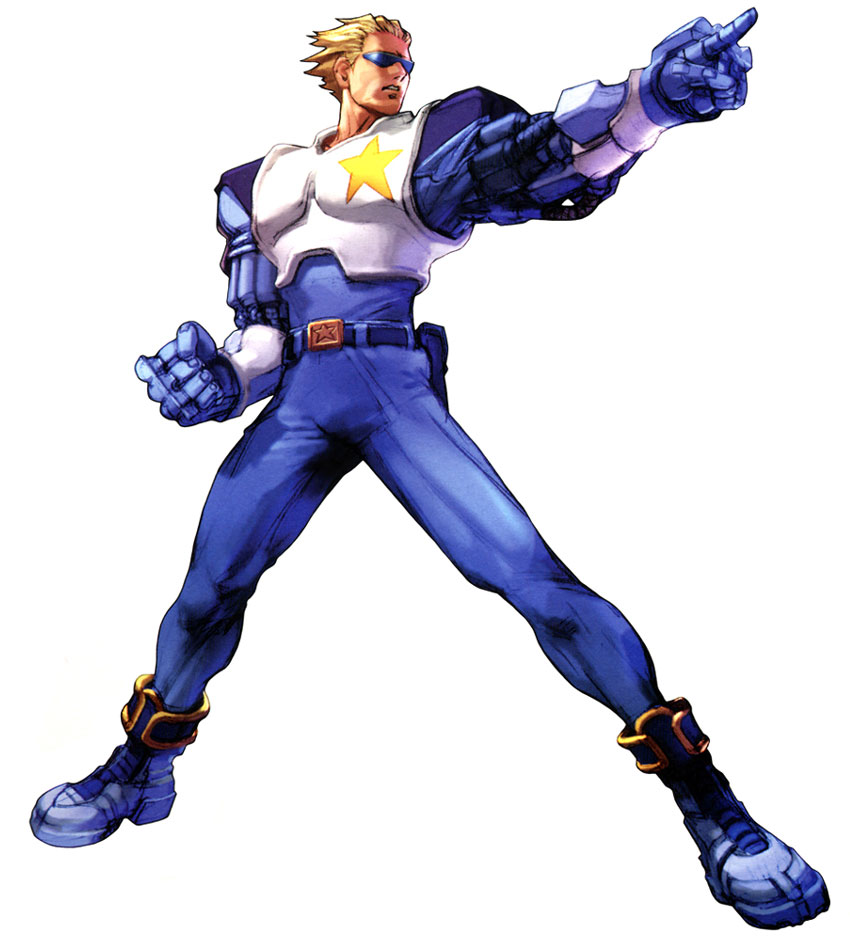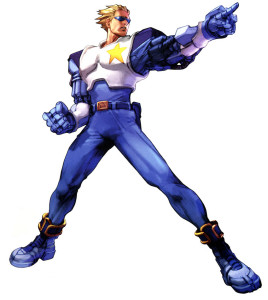 This is one character who should be easy to recognize; after all, he was Capcom's mascot back in the day. If you haven't heard about his eponymous beat-'em-up, you might still know him from the fighting game Marvel vs. Capcom. If you still don't recognize him… look, he's just one of Capcom's fanciest characters, okay?
Although he's likely to be a solo/assist character, it would be pretty cool to see him paired up with one of his team from the beat-'em-up, which comprises a knife-wielding mummy from outer space, a baby genius who pilots a fighting robot, and a small ninja. Speaking of ninjas…
Hibana (Nightshade)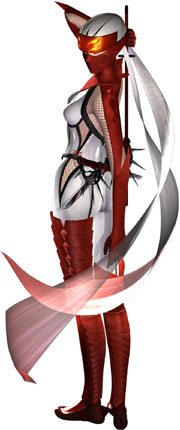 Hibana stars in the PS2 game Nightshade, a sequel to Shinobi. She was put up for adoption when she was but a young 'un, and grew up to be a government-employed ninja. in Nightshade, she collects the pieces of the sword Hotsuma (from Shinobi) carried and takes out the members of the Nakatomi Conglomerate for unleashing hellspawn upon Tokyo.
If it makes you identify with her better, she has the same English voice actress as Trish from the Devil May Cry series, Motoko from Ghost in the Shell and Bayonetta.
June Lin Milliam (Star Gladiator)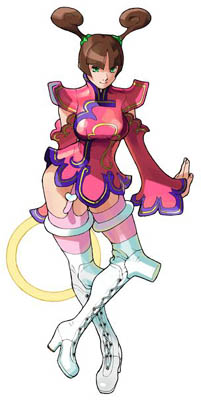 June Lin Milliam is a British-Chinese gymnast who comes from the PlayStation fighting game Star Gladiator. She hides her inner sadness behind a cheerful exterior. Why the sadness, you say? Well, it might be the fact that she's never starred in another video game after Star Gladiator; the most she ever got were cameo appearances in the Marvel vs. Capcom and Capcom vs. SNK games.
And finally, introducing the most surprising addition of all…
Segata Sanshiro (Sega Saturn)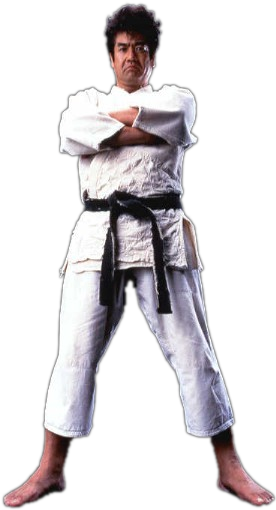 Okay, here's one character we definitely didn't see coming, and even if we did, we'd be gobsmacked anyway. Segata Sanshiro was the Sega Saturn's mascot in the late nineties, and boy, what a mascot he was; his modus operandi was telling people to play the Sega Saturn or be beaten up. That made the Saturn a success in Japan.
He appears in Project X Zone 2 as an assist character. Having him on-screen all the time would probably be too awe-inspiring for players to handle.
So there you have it, some of Project X Zone 2's wacky cast introduced. The game comes out in Japan on November 15th, and a western release will follow in early 2016.