Project X Zone is now available in North America, and another demo will be making its way to the North American eShop by next week. If you recently checked out the Nintendo 3DS eShop, you should know that the game already has a demo – Imperial. 'Ghost', the game's second demo, will be available as a free digital download on July 2nd, 2013.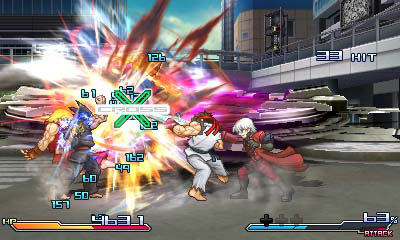 ( Gameplay from Project X Zone's first demo – A Lethal Surprise or Imperial )
The full game is not yet available in Europe, however, European 3DS owners already have access to two of Project X Zone's demos – A Lethal Surprise and Dark Hours. The Dark Hours demo is now available in Europe as of today, July 27th. 'A Lethal Surprise' is the European name for North America's Imperial demo. As for the new Ghost demo, I'm not sure if it will have the same contents as Europe's Dark Hours demo, however, it just might.
Source : Nintendo.