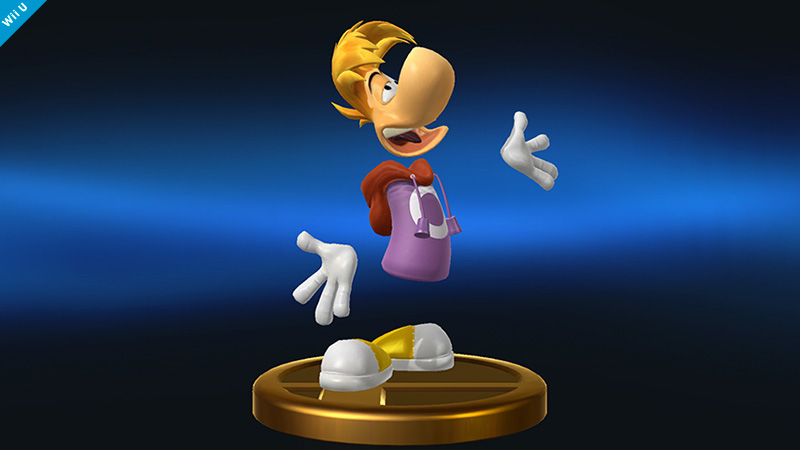 Masahiro Sakurai confirmed Rayman for Super Smash Bros. for 3DS and Super Smash Bros. for Wii U, making the fourth 3rd Party character from a fourth company (Ubisoft) in the game, if we count Sonic (SEGA), Megaman (CAPCOM) and Pac-Man (Namco Bandai).
Meanwhile some people were excited about this announcement this morning, this is the thing, he isn't playable because he's a trophy for the game, as revealed in this Miiverse post, where you can read the announcement.
The funny thing is Sakurai said they were waiting drawing, and they got a full model, that somehow is quite ugly… Still, this mean there will be more 3rd party stuff in this game?