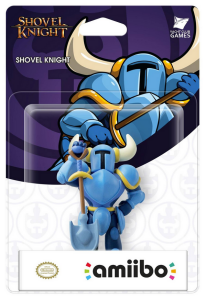 Certain speculations have been flying around whether Yacht Club's Shovel Knight would appear as a new fighter in Super Smash Bros. for 3DS and Wii U alongside rumours of an amiibo of his own to be revealed soon. Well, we still don't have information if the knight with the shovel will indeed dig his way into the Smash 4 roster, although we do have confirmation that a special amiibo of the character will be released, revealed by GAME Brighton today on a Twitter post which was removed afterwards for unknown reasons.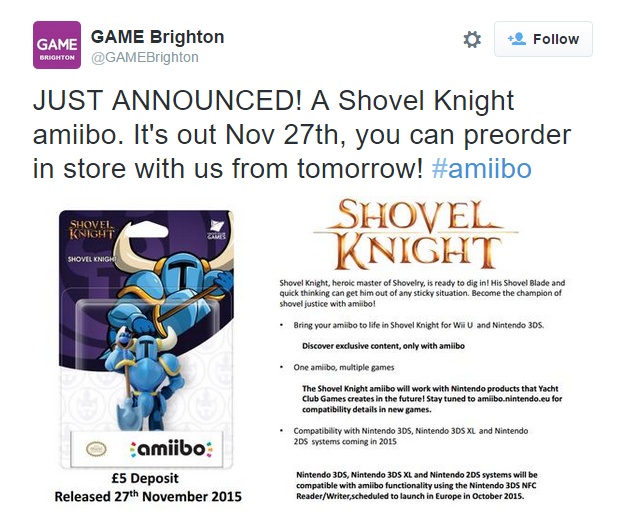 As said in the image, the amiibo will be compatible with the game itself on the Wii U and 3DS versions; with future Yacht Club games; and other Nintendo games, but what will it do in-game hasn't been specified yet.
The amiibo is set for release on November 27th, with pre-orders opening on August 28th. So, will you snag this one for your collection?