At PAX Prime, Siliconera met up with Dragon Quest mobile producer Noriyoshi Fujimoto to talk about the chance of a 3DS remake of Dragon Quest VII flying to the West.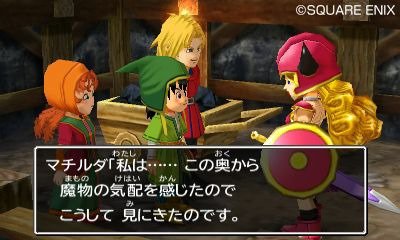 Yes, Dragon Quest VII is famously known for having -perhaps- the largest script of all games in the series, and this makes Square Enix not eager yet to localize the title. Fujimoto confirmed this, saying that they still consider the cost and manpower to translate such huge amount of texts. The decision is perceived risky, since they don't know whether it will sell enough – though a lot of requests have been voiced since the game came out in Japan.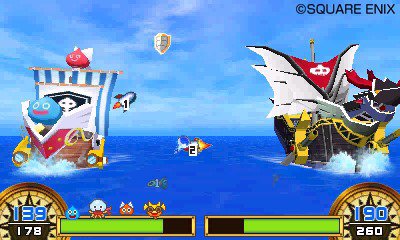 By contrast, Square Enix are more open to the idea of localizing Dragon Quest's spin-off, Rocket Slime. Fujimoto again, shared that the localized game –Dragon Quest: Rocket Slime 2– is accepted well in the West, by people from broader range of age. There are lots of request, too, to localize another Rocket Slime games, and since the titles have far less text to translate, they are perceived more considerable to localize.