Stella Glow is less than two weeks away from release in North America, and the new trailer focuses on Hilda, the Witch of Destruction, whose song crystallizes the protagonist Alto's village and begins his quest to assemble the other witches to stop her.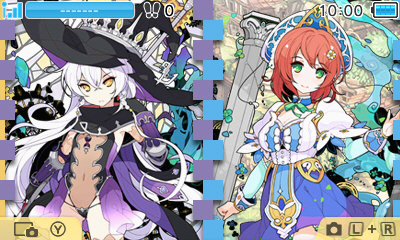 There's also a good deal for those intending to buy the game on the eShop: it'll come with an exclusive 3DS theme featuring the five witches and Bubu, who is the Wind Witch Popo's squishy pet and the game's mascot.
Stella Glow comes to North America on November 17th. The game's European release is a ways off, being set for March 2016.