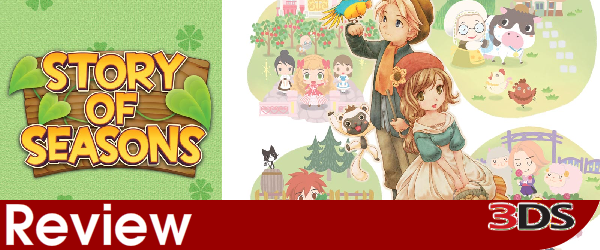 It is important to note that we have all kinds of farming simulators because of Harvest Moon's popularity. I do not know where you guys live, but this series roots well in my country – especially since Harvest Moon: Back To Nature – due to the agricultural background of my place. At one time when Internet was not so popular and fast like nowadays, there was an unofficial Back To Nature walkthrough book sold, and everyone was seeking that treasure.
The Bokujou Monogatari series indeed evolves, with previously released A New Beginning and the latest one, Story of Seasons. Though not released anymore as Harvest Moon title – and I guess you should have known that already – Story of Seasons is indeed Bokujou, and it takes charms the series has, from past to newer titles, notably Back To Nature and A New Beginning.
If you're a Bokujou fan, we got more than ten installments, and for a simulation series, more titles actually reflect more problems. The pursuit of innovation could end in terrific or terrible state, and we did even feel a 3D, third-person view of Bokujou without top-down or isometric view – Save the Homeland is one of them. A New Beginning serves pretty nice features, but its main premise is a hit-or-miss, since you start as a lonesome person.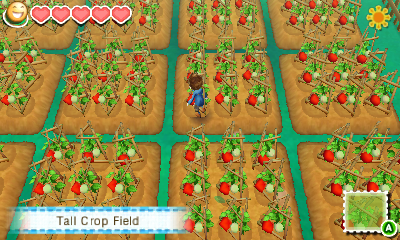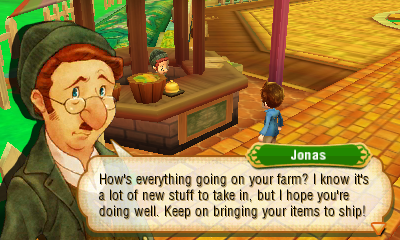 That is why Story of Seasons is a good refreshment, since it compiles positive aspects from previous titles. The old formula is back – which reminded me of Back To Nature – where our nameless, silent protagonist expects a change of pace by taking on a new job as a farmer. Though it does not really feel melodramatic – compared to Back To Nature – our arrival in Oak Tree Town is considered important to relieve the state of stagnation. It was nice to see people around: you got a town, good residents, even a mentor to teach you farming.
The main premise in Story of Seasons is not reflected from the title, while we could look at the Japanese title that literally means 'connect to new world'. It feels more natural, since a town could not live on its own – it did not produce everything, therefore by connecting to another town, we can trade our signature product with other towns. The market, dubbed Trade Depot, is a bit far from your house, and you must pay attention to what other traders expect from you. Selling various products will unlock new traders, and also new content to buy.
Another important aspect to mention here is the farming side. Though you could turn into fabric monster later in the game, you will obviously start your adventure as a farmer. Planting and harvesting will be your main responsibility, and there is a rank system determining the quality of your seed. The quality reflects the endurance to extreme weather, the price, and its own quality as a product – for gifts and events. Once you unlock Seed Maker, it's important to build this device to reproduce your harvest with a better result. Have no worry since everything will be explained in the game through your bookshelf.
Certain rented farms with specific crops is another feature to look for, since they grow fruits and other products you cannot access from your own field. You might want to win the rival events to get those farms – a product called flax will help you since it's a money-pincher – by selling most in a day, beating other farmers. If you did not manage to get those fields, you might ask such product via other 'connection'. Trading with friends over Internet connection helps you throughout the game, since I am not a save-load abuser – you should notice that you can save everywhere. Asking your friends to come to your farm, trading with them, even creating a group of farmers over instant messenger or social media is a wise choice.
Once again, the danger of farming simulator with a focused-only marriage system is to make people work only for marriage – just like in real life. Story of Seasons coincidentally reflects this part of real life, though the marriage is not the end of story. It is true that getting your life partner is a major objective in life – also in Story of Seasons – but not the only objective. It would be nicer to relate to more residents deeper, and I hope to see more events related to non-bachelor/bachelorette, just like Eda, our lovely grandma/mentor.
Aside from framerate drop occurring in your farm, Story of Seasons can be enjoyed as a pretty good farming/life simulator, and it did show me best things Bokujou series could offer. Honestly, I miss some mini-games featured in some previous titles – not available here – to add more fun. Nonetheless, it is a great deal from Marvelous and XSEED Games that farming sim veterans should not miss. You may spend a life in Oak Tree Town featured in Story of Seasons for $39.99.