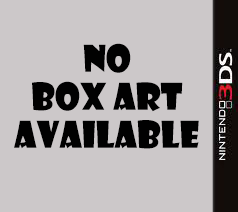 | Region | Release date |
| --- | --- |
| North America | 2014 |
| UK/Europe | 2014 |
| Japan | 2014 |
Super Smash Bros. for 3DS is the confirmed name of the video game that is coming to the Nintendo 3DS. It is a fighting video game, and the latest Super Smash Bros game in the series. New characters have also been introduced. The game is currently being developed by Sora Ltd. and Namco Bandai Games.
Useful Links :
This review is not available yet, sorry.
? out of 100
Metacritic MetaScore
Super Smash Bros. for 3DS and Wii U will not support cross play or tripping. The game will have a single player campaign, and intense multiplayer gameplay. In addition, there are a few minor differences between the Wii U version of the game and the 3DS version. The 3DS and Wii U versions of the game will look differently – characters in the 3DS version of the game have a black colored outline to help players see their character more clearly due to the smaller screen.
Nintendo has revealed 12 playable characters in the game as of June 18th, 2013.
List of confirmed characters in Super Smash Bros. for 3DS :
Mario
Bowser
Link
Samus
Kirby
Fox
Pit
Donkey Kong
Pikachu
The Villager
Mega Man
Wii Fit Trainer
Note : This list will be updated with more characters when they are announced.
| Questions | Answers |
| --- | --- |
| Wi-Fi Multiplayer Gameplay | Yes |
| Local Multiplayer Gameplay | Yes |
| Game Available at eShop | Coming in 2014 |
Super Smash Bros. for 3DS E3 Official Trailer :