The Legend of Zelda: A Link to the Past 2, the sequel to Link to the Past, will run at 60 frames per second even when 3D is enabled on the Nintendo 3DS. This has been confirmed by the game's producer, Eiji Aonuma.
Aonuma also explained the benefits of the game running at 60 FPS :
The game runs at 60FPS, while all the 3D games up till now have run at 30fps. The faster the framerate, the more stable the 3D effect, so 60FPS is a big deal.
Link to the Past 2 makes good use of the Nintendo 3DS's 3D functionality to add great depth to the environment. However, enabling 3D is optional since the game does not require it to solve puzzles during gameplay, etc.
Well, there are players who don't like 3D and always keep it switched off, so there's nothing in the game that absolutely requires 3D, like puzzles that can't be solved without it.
I do have my times when I dislike turning on 3D to play games on my Nintendo 3DS. It all depends on where I am and if I will feel comfortable watching the screen directly to get the most out of the 3D functionality.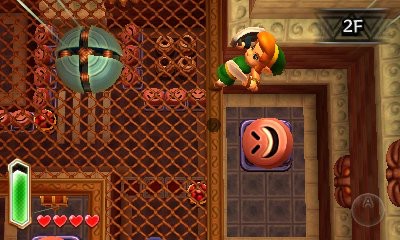 ( The Legend of Zelda: A Link to the Past 2 gameplay )
The Legend of Zelda: A Link to the Past 2 will be released for the Nintendo 3DS in the fourth quarter of this year. It will feature the same world from Link to the Past, however, its gameplay will be different.
Source : Nintendo Life.