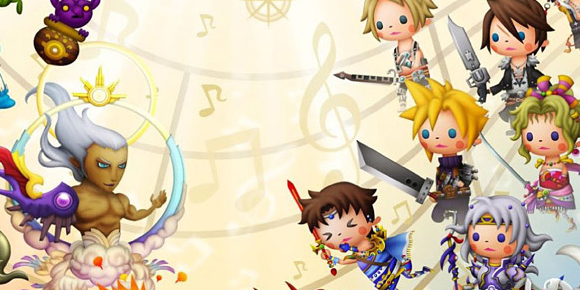 Square-Enix has recently released a trailer for the game Theatrhythm Final Fantasy: Curtain Call and it was music to our ears, literally. The game has been confirmed to come to the west at some point of this year.
This game will not just include newer games, it will also have levels based on the Final Fantasy VII movie, FINAL FANTASY VII: Advent Children.
It will also have better localization than last time, and will be available as a digital download on Nintendo eShop. The site confirmed translations too: English, French, Italian, German and Spanish. It will include more than 200 songs and more than 60 characters, so we can say Square-Enix made a superb job there.
The game is already available for pre-order, it costs $39.99.
You can see the trailer below: