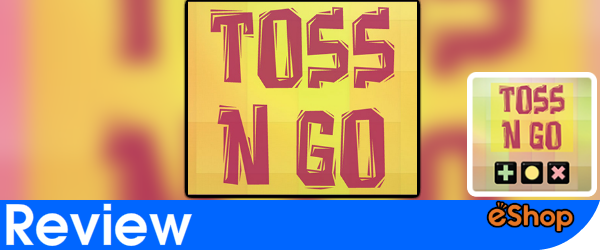 The third casino-based game from RCMADIAX is already here, and it also uses dice for its gameplay but this time it's a 2-player game, meaning you can play against the computer or a friend.
The rules are really simple: in each turn the player is given ten dice which you can roll with an option called "Toss Dice" and save the points you won with an option called "Save Points".
Once you roll, you will notice three different types of dice: a orange dot, a red cross and and a green plus. Every green die is automatically locked giving you one score, having just one orange dot lets you have another toss and if you only have red dices, you lose your points and your score decreases.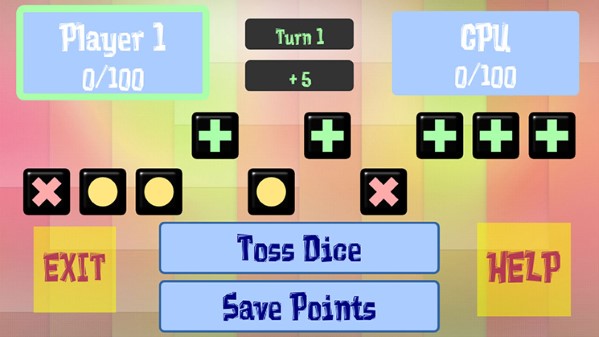 This game is just a matter of luck, where you can win 20 points and lose it all in the next toss and your friend can get 40 points and end his or her turn: skills doesn't matter. While the game doesn't feel unfair, its slow pace and simple gameplay can make you easily bored, mostly if you're playing against the computer.
Just like previous RCMADIAX games, the presentation is really simple, featuring simple graphics and the music is limited to one melody that loops over and over. Not a bad thing considering it's only a dollar, but you get tired of it easily.
Conclusion
Even with a price tag that won't cut deep into your wallet, this is certainly a title hard to recommend since it's not for everyone. Like I said, the only thing that matters is your luck and the lack of pace can make the game a boring experience for single players. If you like simple games, feel free to try it out; it's cheap, after all.