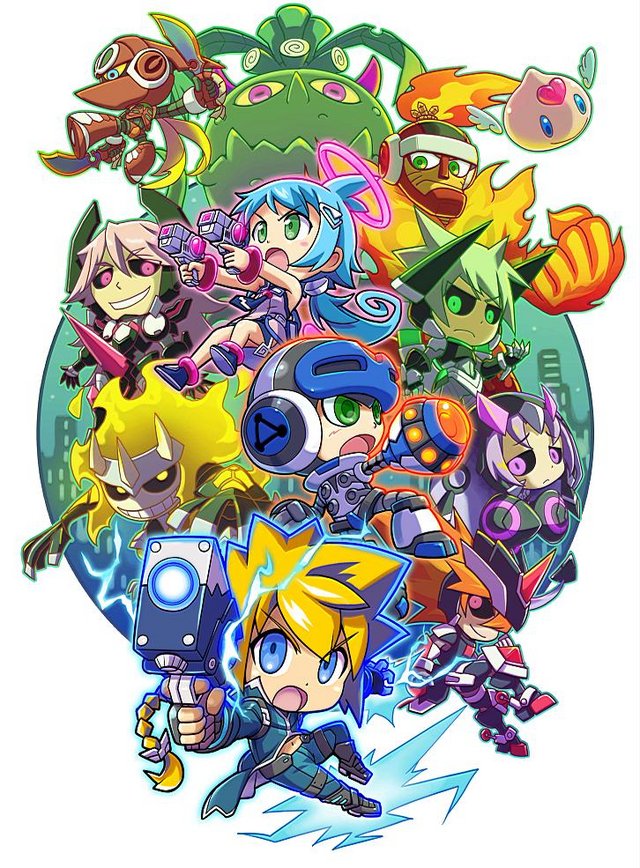 Inti Creates shared new information regarding one of their latest game, Mighty Gunvolt. The game will be receiving a "version 2.0.0" alongside its release as a standalone game on November 28th, slated for US$3.99 price.
While the update is free of charge – so you who already have the game as Azure Striker Gunvolt/Mighty No.9 gift will get the update, too – you have to purchase the DLC package for $2.99: four new stages, and bosses from Azure Striker Gunvolt, Gal*Gun, and Mighty No.9 realms. And  yes, for the first time Mighty No.1 and No.7 will make an appearance in a game!
The Version 2.0.0 update will contain several things like: (1) you may go back to Title Screen from Stage Select by pressing B button, (2) characters' animations upon entering and leaving stages, (3) Gunvolt and Ekoro re-balance regarding on their special attacks, also (4) enemies re-balancing and more hidden items.
News via NintendoEverything