Some people I know who recently got Fantasy Life were confused how to use the multiplayer portion of the game. I was a bit confused as well when I started playing and I had to seek help from a friend, so today I'm going to teach you how to use multiplayer in the game.
How to use Multiplayer in Fantasy Life
Go to the Castele Guild Office in Castele Square (you can also teleport to that location by pressing "Map" on the touchscreen followed by "Travel to the Guild Office").
Once you're at the guild office, walk up and find the multiplayer clerk (right-hand side).
Talk to the multiplayer clerk and choose Internet, followed by Yes.
If you want to invite people on your friend list over to your world, select Invite (this opens your portal). If you want to visit a friend's world, select Visit.
Let the game save your data and connect you to the Internet.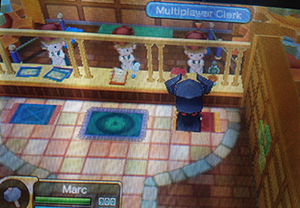 How to chat with friends without visiting visiting their world in Fantasy Life :
In addition to walking around with your friends and going on adventures with them, you can also communicate with them via text chat feature whenever they are connected to the Internet with ally mode enabled.
From the 3DS's touchscreen, select Connect.
A popup message should appear asking you to enable Ally Mode. Enable it.
Select Friends (bottom-right corner of touchscreen).
Press the "Y" button on your Nintendo 3DS and open Friend Settings.
Select the friends from your friend list who you want to communicate with while online and press "A".
Let your friends know that you have allied with them so that they can do the same.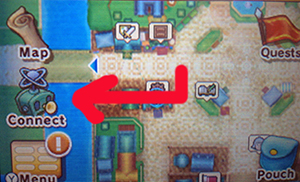 From there, open up the ally mode screen whenever your friends are in their world (with multiplayer closed and ally mode enabled) and you can talk to them via text chat similar to Animal Crossing: New Leaf's best friend feature.