The Virtual Console service for the Nintendo 3DS has some special features that most of the players don't know about due they aren't used to fully read the manuals (you need to scroll a lot to find the explanation), so this little tutorial is dedicated to those gamers that did not discover the next features yet.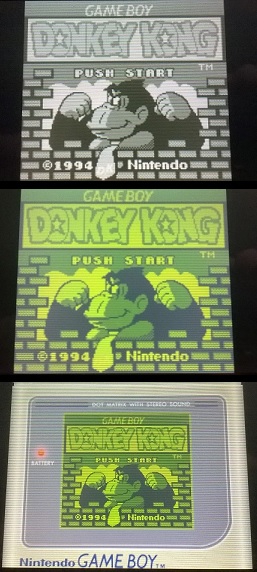 ORIGINAL SCREEN FEATURE:
If you have a Game Boy, Game Boy Color, Game Boy Advance or Game Gear game, you're able to play the game with its original resolution with the console screen environment included. You can also activate the 3D for a cooler effect.

In order to activate this, you need to press START and SELECT meanwhile the game is loading, not when you open it. This means a little before the "Nintendo 3DS" boot animation finishes.
GAME BOY GREEN SCREEN:
When you play a Game Boy game, it's displayed with Black and White colors, like it was when played with the Game Boy Color.
Still, you're able to play it with the green colors like the original console.
When you're playing, you need to press and hold the L and R buttons at the same time, making a small icon appear. If you press the Y button, the screen will change (normal to green or green to normal).
SECOND CONTROLLER:
It's known that the NES Virtual Console doesn't allow the ability to play in multiplayer, still the second controller can be used. For example, you're able to play as Luigi in Super Mario Bros.
Like the green screen, you need to press and hold the L and R buttons in order to make a small button appear, where pressing Y swaps the controllers.