Don't you hate long tutorials in games? Do you mostly skip through the tutorial? Well, the latest Nintendo 3DS title, WAKEDAS, throws you right into the game without even telling you what you're supposed to do.
WAKEDAS is a fun and engaging puzzle game that is highly addictive. You're given a square block of various colors and your job is to match different colors by moving them around with your stylus. Sounds pretty simple, right? Not really. The game gets pretty difficult after a while. It's like one dimensional rubik's cube, at least a bit similar to it.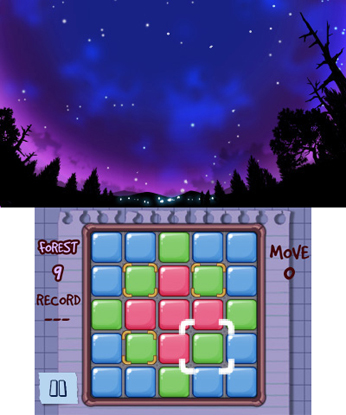 WAKEDAS gameplay
All you need is a stylus to move the colorful slides around horizontally or vertically. The game looks pretty good and offers a large number of puzzles to keep you immersed for hours. It could get a bit boring at times but you will keep coming back to it every now and then.
Verdict: WAKEDAS, The Wake-Up call for all puzzle gamers
All in all, WAKEDAS is a perfect puzzler for puzzle fans and casual gamers alike. It offers great value for a small price tag but it could really use a better tutorial system to explain the objective of the game. I would recommend it to anyone who's looking for something unique and engaging for their 3DS.
It's available on the eShop for $2.99 and offers the best value for your money.