So far, 12 playable characters in Super Smash Bros for 3DS have been revealed. 3DS screens of three characters from the game were not revealed to the public – that changes today. Screenshots of one out of these three characters are now live at the official Super Smash Bros website, Smashbros.com. This character is none other than Mega Man.
See what Mega Man looks like in Super Smash Bros for 3DS :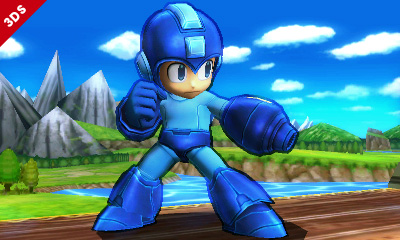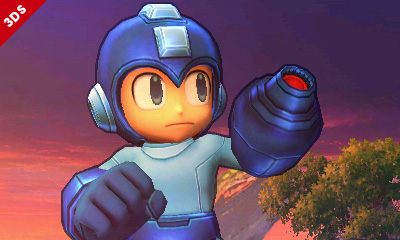 Of course, I was not expecting the 3DS screens to look exactly like the Wii U. The Wii U has a more powerful graphics engine than the Nintendo 3DS, hence the better looking graphics from the Wii U screens.
When I first saw the game's trailer, I thought that Mega Man, The Villager, and the Wii Fit Trainer might not have made it to the 3DS version of the game. To be honest, I am glad that I was wrong. The more characters each version of the game have, the better.
Source : Smash Bros.