There aren't any hints to find the key to the locked door in the Old Dormitory Basement in Monark. This guide will tell you where to find the key so that you can unlock the door and progress further in the story.
Where To Find Key To Old Dormitory Basement Door in Monark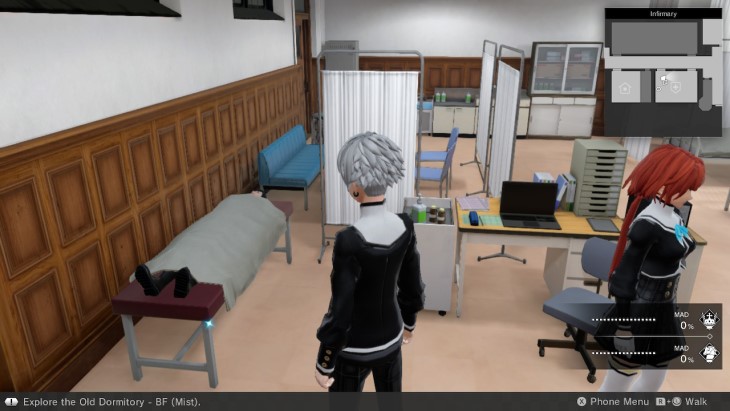 Go to the Infirmary and look to your left. There should be a sick patient in a bed. Look closely and you should see a blue sparkle, indicating an item in the overworld. Click it and you should receive the key to the Old Dormitory Basement. Fast travel back to the area and head to the basement. Find the locked door once again and use the key to progress further.