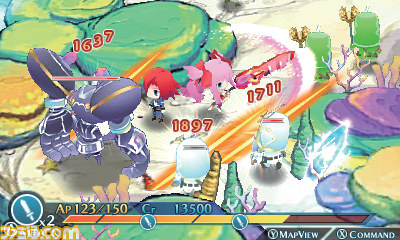 Forbidden Magna is the last RPG from Marvelous AQL in Japan for the Nintendo 3DS and it looks like XSEED is interested in bring the game to the West.
Siliconera had the chance to ask XSEED's Executive Vice President, Ken Berry, about the consideration to publish the game in North America, receiving a positive response:
Oh yes, definitely. It's still early in the development process. I think moving forward, we will be working much more closely with Marvelous AQL Japan and try to bring as many of their releases to the US as possible.