Developed by Marvelous and published by XSEED Games, Story of Seasons made a huge success, XSEED Games announced recently. Being a game of farm-simulation and role-playing, Story of Seasons became the company's most rapid selling title with over 100,000 units sold in North America since its initial release on March 31, 2015.
Story of Seasons, also known as Bokujō Monogatari: Tsunagaru Shin Tenchi in Japan, takes players into the role as a farmer to do many tasks as well as other in-game features in its innovative aspects to gameplay. Executive Vice President of XSEED Games Ken Berry states that they are humbled from the continuous support for Story of Seasons and to give fans back, they have announced a new and upcoming title for North America, named Return to PopoloCrois: A STORY OF SEASONS Fairytale.

Title: Return to PopoloCrois: A STORY OF SEASONS Fairytale
Publisher: XSEED Games
Platform: 3DS
Release Date: Winter 2015
Genre: Turn-based RPG
Player: 1-player
Return to PopoloCrois: A STORY OF SEASONS Fairytale takes the PopoloCrois Japanese manga series and the Story of Seasons gameplay to create a magnificent turn-based RPG game with an intriguing, heartwarming storyline.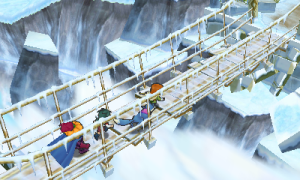 Bringing those two aspects in this crossover, this makes the game suitable for anyone to pick up and play. With an even more extensive amount of content packed in this game, hours and hours of enjoyment is played here. From farming, life simulation, activities, quests and collectable items, the fun is endless.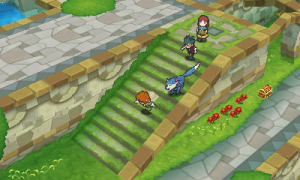 Planned to be released in winter of this year, Return to PoloCrois: A STORY OF SEASONS Fairytale is an ecstatic game for both veterans and to those new to the series gameplay, exclusive to the Nintendo 3DS console.
Video Game Trailer

More info in regards to XSEED Game Products and Return to PopoloCrois: A STORY OF SEASONS Fairytale can be found at its website at www.xseedgames.com