Is your body ready for E3 2015? XSEED Games nodded so, since they have announced a wide breadth of titles that will be showcased at E3 2015. Both new and previously announced titles are prepared for, from console to handheld system.
As for the new titles, XSEED Games are proud to announce The Legend of Heroes: Trails of Cold Steel for PlayStation 3 and PS Vita, Earth Defense Force 4.1: The Shadow of New Despair for PlayStation 4, SENRAN KAGURA ESTIVAL VERSUS for PlayStation 4 and PS Vita, and Return to PopoloCrois: A Story of Seasons Fairytale for the Nintendo 3DS.
You might also want to hear again the previously announced XSEED Games titles for E3 2015: SENRAN KAGURA 2: Deep Crimson for Nintendo 3DS, Onechanbara Z2: Chaos for PlayStation 4, Corpse Party: Blood Drive for PS Vita, and Earth Defense Force 2: Invaders From Planet Space for PS Vita.
Shinichi Suzuki, President & CEO of Marvelous USA said, "Without a doubt, E3 2015 will be an action-packed showing for us with Onechanbara Z2: Chaos as well as a pair of games each for the Earth Defense Force and SENRAN KAGURA series. Combined with the long-awaited returns of The Legend of Heroes and Corpse Party, as well as a new crossover entry into the Story of Seasons series, we're extremely excited about our diverse portfolio of games."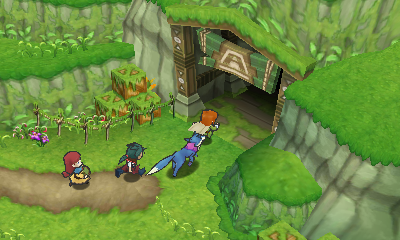 For Bokujou Monogatari fans, while you already got new Story of Seasons several months ago, you will get another crossover title embodied into the series: Return to PopoloCrois: A Story of Seasons Fairytale for the Nintendo 3DS. XSEED Games planned the release in Winter 2015, and it is a new game based on the Japanese PopoloCrois manga series.
A new title developed for veteran and new players, Return to PopoloCrois: A Story of Seasons Fairy Tale includes classical-style turn-based combat, with lively towns of interesting people who will draw a heartwarming narrative with you. Story of Seasons' elements definitely appear in this crossover title, ranging from real-time crop-raising, bug-catching, rock-quarrying, item synth, and also, relationship building. More than 600 items are to be collected, while nearly 100 quests to finished while you unfold 25+ hour of main story with unlimited potential of replayability. StreetPass feature is present where you and your friends can connect for treasure-hunting.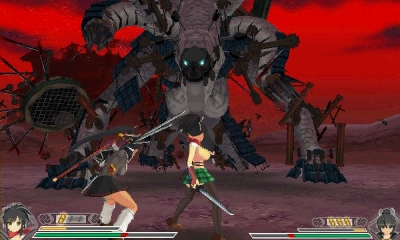 The sequel of Senran Kagura series, Senran Kagura 2: Deep Crimson will be also released this year, on Summer 2015. The ninja girls now return in 2.5D side-scrolling brawler, with their famous trademark of clothes-ripping battle mechanics. The story continues the event from Senran Kagura Burst, with 12 original characters back to another supernatural martial arts adventure in modern Japan. Now you can fight in pairs as partners in crime, fight using a member while the other recovers. You may fight as one player controlling two characters, switching back and forth at will, or play in co-op mode with other player. The game has been rated as Mature by ESRB with Partial Nudity, Sexual Themes, Strong Language, and Violence.