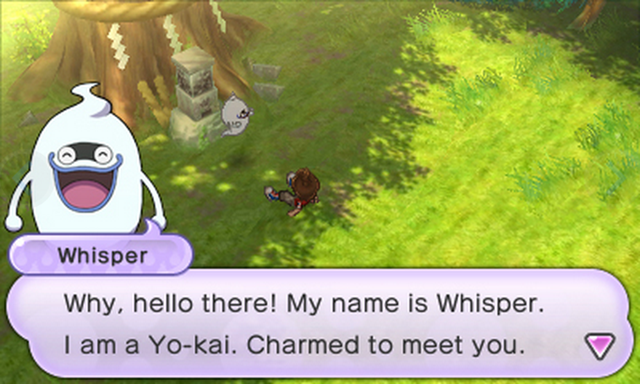 While Nintendo previously set the release of Level-5's infamous monster (or rather, yo-kai) collecting game, Yo-kai Watch in Holiday 2015, it seems that they has moved the release date forward to November 6, Nintendo just announced.
The game itself tries to depict Japanese folklore spirits in a new way, and it went so popular in Japan. Players will be able to collect over 200 yo-kai in the game and bring six of them into battle.
Meanwhile, the animated series based on Yo-kai Watch is slated to roll this fall on Disney XD (it's not an emoticon, mind you), and Viz will release the bi-monthly Yo-kai Watch manga on November 3. Hasbro will be responsible to make Yo-kai Watch toys, collectible medals, and games which to appear in January 2016.
News courtesy of Siliconera