Tonic is required to make the Centennial Flower bloom and to progress with the story in Atelier Ayesha: The Alchemist of Dusk. This guide will teach you how to get Tonic in the game.
Details of the (Delivery) Centennial Flower task from the Goal List:
100 years worth of nutrients to bloom? Something good for plants would be fertilizer, right? I know the recipe, right? Um… right? Once I prepare enough fertilizer, I should take it all to the bones in Salt Desert and use it on the flower.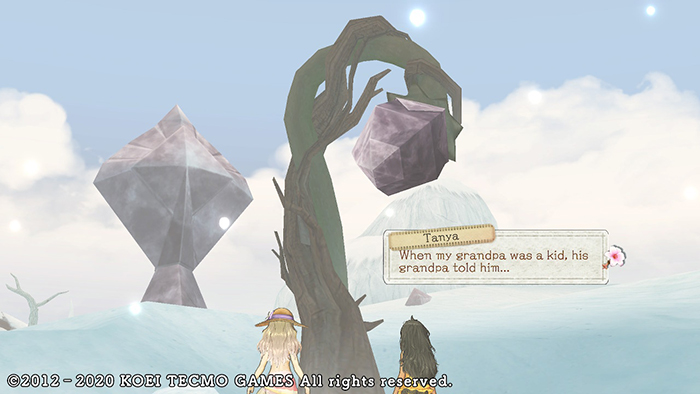 Go To Homunculus Town
There's a merchant in Homunculus Town who will sell you the Dirty Alchemist book. Purchase it for 2780 Cole and use the balloon to travel back to Hornheim. Go to your room in White Crow (unlocked through a cutscene) and you should learn how to make Tonic.
Ingredients required to make Tonic:
Plant – extremely common.
Tonic – body energy powder (made through synthesis in the support category).
Nutritional – taro, earth stone, bear's best, etc (must have at least one).
Distilled Water (made through synthesis in the alchemy category).
A minimum Alchemy Level of 20 is also required. Tonic can be found in the Alchemy category for synthesis. Distilled water can be made using water, red/blue/green/yellow supplement and another common ingredient such as pulp paper or zettel.
Make at least 3 Tonics for the flower. It's the minimum requirement.
Go back to Salt Desert-Bones
Go back to the Balloon Pier and pay 100 Cole to use a balloon to travel back to the Salt Desert. Find your way back to Salt Desert-Bones and use the 3 Tonic on the Centennial Flower.