Stardew Valley's multiplayer lets you have the option of marrying other playable characters instead of only villagers, although the method of marriage is not the same. This guide will teach you how to marry another player from a multiplayer session.
Purchase the wedding ring recipe from the Traveling Cart
A wedding ring recipe can be purchased from the Traveling Cart for 500g, which is located south of the farm in Cindersap Forest. It is an equippable item that cannot be gifted to a villager.
Days the Traveling Cart appear:
Fridays
Sundays
Night Market in Winter 15-17
Craft the wedding ring
It's not going to be easy to craft a wedding ring.
5 Iridium Bars
1 Prismatic Shard
You can use the iridium guide to get some iridium ore quickly for the 5 iridium bars. As for the prismatic shard, the most common way to get it is from the skull cavern from breaking iridium/gem nodes and mystic stones. It is possible to 'luck out' (like me) and get it from The Mines, but it's an extremely low chance.
Propose marriage to the next player
Unlike marrying a villager in the game, the wedding ring allows the playable character to either accept to decline your proposal request. If accepted, the marriage will take place in 3 days similar to marrying a villager. If rejected, nothing will happen (tough luck!).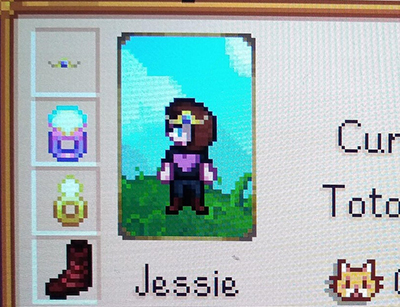 Unfortunately, there is no real benefit besides not having to fill out hearts for the character.