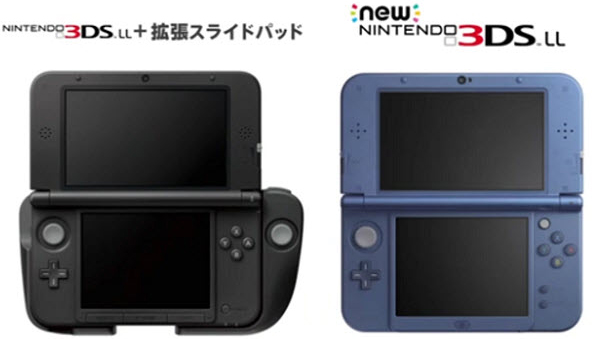 If you saw the latest Nintendo Direct, you're aware that Nintendo will release the New Nintendo 3DS(LL). While if you missed the Direct, I'll explain to you what it is.
The New Nintendo 3DS is an upgraded version of the 3DS, who will get an upgraded hardware, meaning that she'll be stronger than your regular 3DS(XL)/2DS. This will, unfortunately, also mean that there will be games that will be exclusive to the New 3DS.
Other than that, she'll also have other functionalities, such as:
A second analog stick, placed on the right side with the buttons,
ZL and ZR triggers,
Faster download capabilities when you'll download games from the eShop,
Ameliorated 3D Effect
Compatibility with the Amiibo,
Integrated browser will be able to read videos,
Brand new HOME menu (on special editions),
Extended Battery,
Changeable shell (which can be bought for 1000

¥

, meaning approx. 10$ each),
MicroSD compatibilty
While she'll get a Japanese release soon, we can expect that she'll also get a worldwide release.