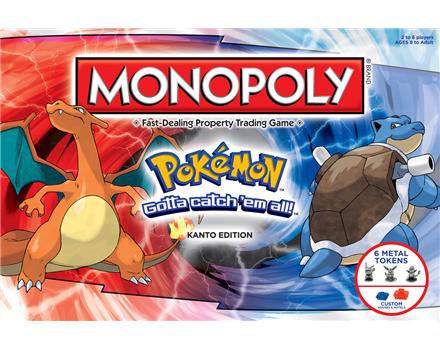 I will be honest, after covering The Legend of Zelda Monopoly two weeks ago, I wasn't expecting USAopoly to release another Nintendo based game, this time on the first region of Pokémon: Kanto.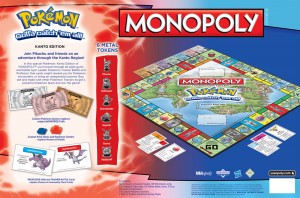 Being released soon for $44.99, this version of the popular board game will feature the eight gyms from the Kanto region.
I don't think need to mention that the six metal tokens are 1st generation Pokemon: Pikachu, Bulbasaur, Charmander, Squirtle, Eevee, Jigglypuff.
The houses are replaced with Poké Marts and the hotels with Pokémon Center. Chance cards are called Professor Oak and Chest Cards are named Trainner Battle.