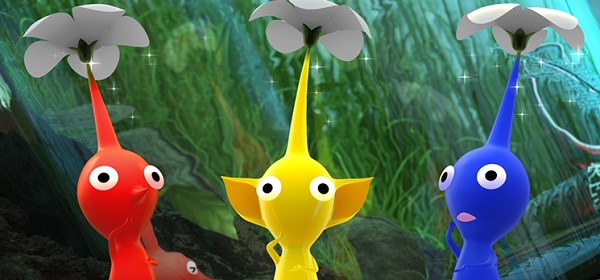 The Pikmin Short Movies video app is now available via eShop. Priced at $4.99 / £4.49, you can enjoy the three shorts with a total duration of about 20 minutes and also some little extras. Meanwhile the cost is for each release, the 3DS version will offer the 3D effect meanwhile the Wii U one will offer a glorious high definition.
A little overview for the three shorts has also been offered and you can read it below:
In "The Night Juicer", we see Captain Olimar preparing his favourite drink, in "Treasure in a Bottle" the Pikmin encounter a most peculiar treasure, and in the grand spectacle of "Occupational Hazards", we watch as the Pikmin deal with some very perilous working conditions on a building site.
Just make sure you have enough space for them since the 3DS download consumes about 2600 blocks and the Wii U one around 1180 MB. You can see the trailer below: