All those Pokémon fame started with the first-gen Pokémon games: Pokémon Red and Blue, then Yellow. While we already got the Nintendo 3DS remake version of Pokémon Sapphire and Ruby, Nintendo wants to push the fans' further into the franchise using time-travelling. How come? Making those first-gen Pokémon games appear as Virtual Console games.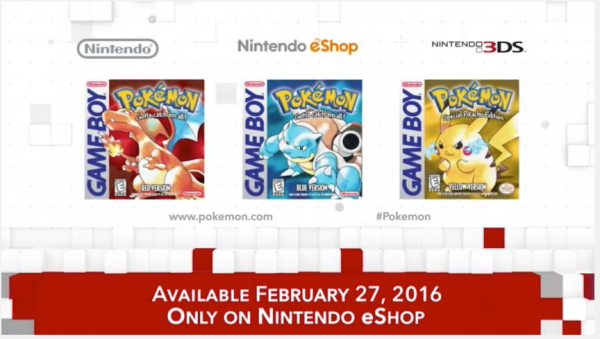 Yes, during today's Nintendo Direct presentation, they announced that every first-generation Pokémon games will release digitally on the Nintendo 3DS Virtual Console in February 27, 2016.
While the original version needs you to connect your handheld with other player's handheld to trade Pokémon, the Nintendo 3DS Virtual Console will allow you to trade via 3DS wireless communication. It would be a good chance to feel nostalgic once again while exploring Kanto region.