Project X Zone's demo will be making its way to the European eShop next week. The demo is said to be available May 23rd, 2013 (Thursday). The news came in yesterday morning from Nintendo of Europe. The full game's release date in Europe is planned for July 5, 2013, while its North America release date is set for June 25, 2013. 
Unfortunately, the demo will not be making an appearance as a digital download this week for those that own a North American region Nintendo 3DS. That's a surprise when considering the release dates of the game in both regions. Currently, Namco Bandai USA has no planned release date for a demo in North America.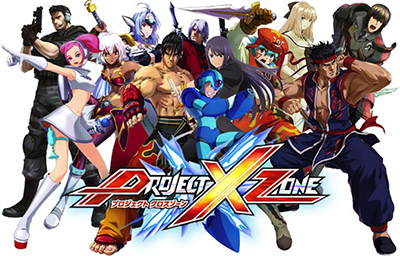 ( Some of the playable characters in Project X Zone )
What is Project X Zone? – Project X Zone is a crossover tactical role-playing video game for the Nintendo 3DS that was developed by Banpresto and Monolith Soft. The game includes familiar characters from well known Namco Bandai, Capcom and Sega titles.