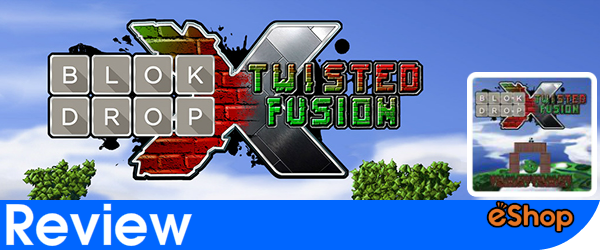 Blok Drop x Ping Plus was just announced and I'm here bringing the review of Block Drop x Twisted Fusion to you, funny eh? This simple physics-based puzzler developed by Leuvsion and published by RCMADIAX is basically an updated version of Blok Drop U with a world based on Twisted Fusion.
The gameplay is simple: you need to help Go-Go (the big eye character) fall safely into the ground; you tap the blocks in order to make them disappear. You will also need to destroy all the enemies using the boxes, making each level a challenging experience: if Go-Go touches an enemy or falls, you will lose, and if an enemy is still alive, you won't win.
Oh, there are saws in a few levels, those are able to destroy any block and kill your character, so be careful.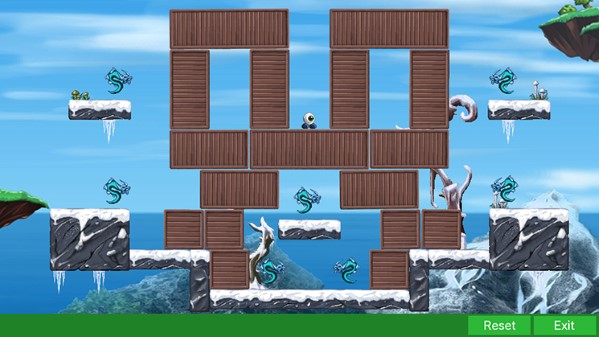 It's a really simple idea but it works – still, the physics work quite differently this time: blocks can become stuck on certain walls and your character bounces every time it falls to the same height as the falling distance, making it quite a frustrating experience in certain levels.
BDxTF features a total of 50 levels where by default you have access to the Evan Stages having 30 levels. In order to access the other two group of stages (City and Rooftop, each with 10 levels), for unlocking one you need to beat the title screen (there's a level in the background) and the other by beating a total of 30 levels.
The controls are good, and the good thing about this puzzle game is there's not any unique way to beat a level. Sadly, once you beat all the levels there's no big reason to come back. Another good point is its duration, since the difficulty is higher – including the quantity of levels, I suppose a normal player can take two to three hours to beat the game.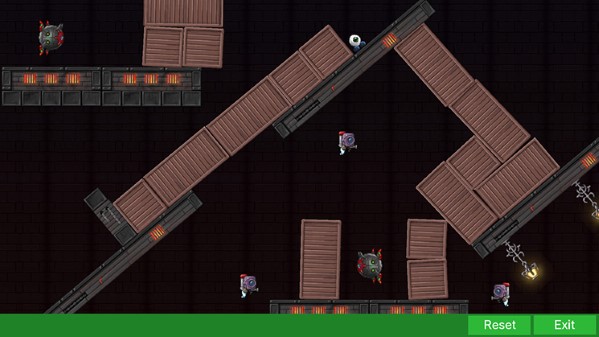 The graphics are better than I expected, using detailed sprites and plenty of different themes (five actually), and the same goes for the music, featuring good different tracks. I'm not sure if they're directly from Twisted Fusion, but it actually raises my expectations for Leuvsion's upcoming title.
About the presentation, and like I just said with the TOSS N GO review, it's pretty basic but manages to be better than the previous titles. The inclusion of three additional languages to play the game in (French, Portuguese and Spanish) is a nice touch; I tried the Spanish one since it's my native language but it was pretty bad.
Conclusion:
As a budget puzzle game, it's actually fun and challenging, and it'll tide you over in the wait for the upcoming Twisted Fusion. There's a big trail and error aspect to it, but once you win it's really rewarding.