If you are not happy with the characters who tag along on your journey at the start of the game, you should know it's possible to swap them with other characters, however, you'll want to do it as soon as you unlock them in your game so they do not bring down the team during battle.
As time goes by in the game, more characters will be available in Initium for you to recruit.
How To Change Party Members in The Legend of Legacy
As the characters show up in the town, talk to them and recruit them. After, go to the Inn and talk to the Inn Keeper woman. Select 'Party Select' and choose the character(s) you want to replace your current character(s) with. When you're done, press 'Reorder' and 'Yes'.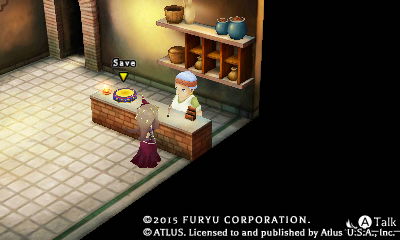 List of characters in the game :
Eloise – best with Staff, Bow, Water, Fire and Wind elements.
Liber – best with Bare, S-Sword, Spear and Wind elements.
Meurs – best with S-Sword, Shield, Wind and Fire elements.
Owen – best with L-Sword, Axe and Shield.
Bianca – best with S-Sword, Axe, Spear, Bow, Wind and Fire elements.
Garnet – best with L-Sword and Shield.
Filma – best with Spear and Water elements.