As you advance further in the game, it's going to become noticeable how small your inventory space is in Kitaria Fables. This guide will help you increase the limit so that you can collect more items during your adventure.
How To Increase Bag Inventory Space in Kitaria Fables
A merchant named Pumpkin will frequently visit the Paw Village at night time. Pumpkin can be found at the top of the village; however, they will not always show up. When they do, you can select from a range of items they have to offer.
Some of these items are bag upgrades to expand your inventory space:
Medium Bag – 3,000 Paw Pennies
Large Bag – 10,000 Paw Pennies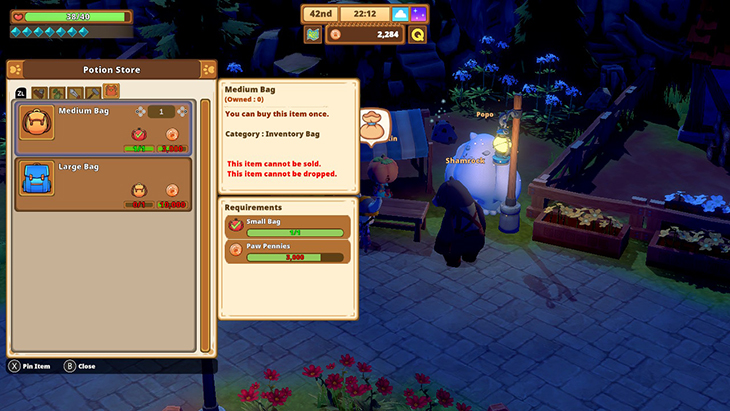 You must purchase the Medium Bag before gaining the option of purchasing the Large Bag upgrade. These bag upgrades will add an extra row of slots to your inventory that can be used to collect items while playing the game.