Nintendo and The Pokemon Company will be hosting a Pokemon X and Pokemon Y developer roundtable this year at E3. The discussion will take place shortly after Nintendo's Nintendo Direct presentation for E3. The prestentation, as well as the developer roundtable, will take place on June 11 at E3 2013 from 6:00 to 7:30pm PST.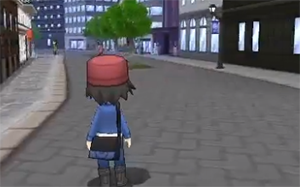 ( Pokemon X and Pokemon Y gameplay footage )
Tsunekazu Ishihara, The Pokemon Company's CEO, and Junichi Masuda, Game Freak's director, together with various members of the game's development team, will share details about the next generation Pokemon games, Pokemon X and Pokemon Y, at the event.
The developer roundtable will not be streamed, however, most likely it will be recorded.
Updated :
Pokémon X and Y E3 Roundup + Developer Roundtable :
Video credit : xxStephy.
Stephy shares what she learned about Pokemon X and Pokemon Y during E3, including the developer roundtable. Don't forget to check out the developer roundtable trailer below :
Video credit : IGN.
Or if you just want to watch the recap of the Pokémon X and Pokémon Y Developer Roundtable (video published June 12th, 2013) :
Video credit : Pokemon.