It took a while but we finally know when Rune Factory 4 will hit store shelves and the eShop in North America. The game was originally planned for an August 13th release, however, that was delayed because the Questions and Answers weren't completed at the time.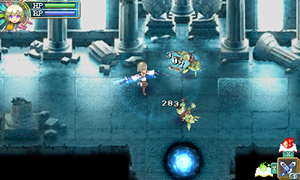 ( Screenshot: Rune Factory 4 Nintendo 3DS gameplay )
The game will now be available to purchase in North America as a physical and/or digital copy on October 1st, 2013. That's the same date when Etrian Odyssey Untold: The Millennium Girl will be available in North America. The game will cost you $39.99.
If you want a free copy of the game, sign up for an account at the 3DS Pedia Forum and participate in one of our contests or start earning Play Coins which can be exchanged for eShop credit (North America or Europe). Play Coins are earned by posting in the forum.