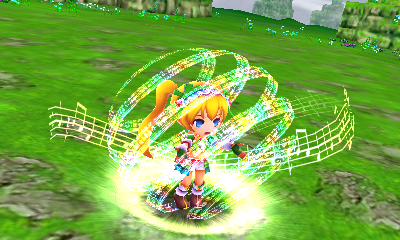 Here's something for JRPG fans to sing around the house about – Stella Glow will be available in North America this holiday season, and pre-orders begin this week. The game is a turn-based RPG reminiscent of Final Fantasy Tactics.
The story has a country boy, Alto, rising above to defeat witches from bringing about the end of the world using Song Magic.The game features over 20 songs in Japanese, while the rest of the Western version's audio will be in English.
There are multiple endings, over 50 maps to battle on and Free Time to deepen relationships with the other characters and get all romantic (this is becoming a regular thing for JRPGs, eh?). Speaking of which, you'd need to have a lot of free time to play this game to completion. It promises 40-60 hours of story and side quest content.
Still no word of a European release.