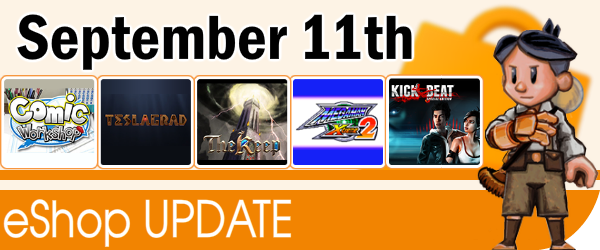 Another week, another update for the Nintendo eShop. Like we usually do, here is a list of the new releases and sales, as well as the old sales that are still live (it appears that we're the only site that does this on the Internet).
Before getting to the list, I should mention this week's awesome promotions and sales: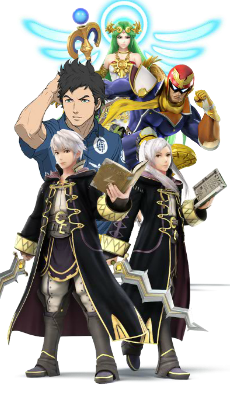 North American Smash Sale – Week 2:
Two retail titles and a bunch of virtual console games are discounted for the 3DS and Wii U due to the release of Super Smash Bros. 4 for Nintendo 3DS, including Kid Icarus Uprising and Fire Emblem Awakening (hard to skip). LINK.
Zelda Week Sales in Europe:
Another bunch of Zelda's sales are now available and this week they are pure Virtual Console fun. LINK.
Rising Star Games 10th Anniversary
The famous publisher is celebrating ten years with an awesome sale, mostly if you live in Europe. LINK.
Also, remember that buying Azure Strike Gunvolt will get you a free copy of Mighty Gunvolt.
Europe will be getting a free game promotion too!

Wii U eShop
Teslagrad – Rain Games – $14.99
KickBeat: Special Edition – Zen Studios – $9.99 (Available from 16th September)
Wii U Virtual Console
Adventure Island (NES) – Hudson – $4.99
Wii U eShop Temporary Discounts
Until September 14th
Just Dance 4 – Ubisoft – 50% off
Just Dance 2014 – Ubisoft – 50% off
Just Dance 2014 Kids – Ubisoft – 50% off
Until October 1st
Unepic – EnjoyUp Games – $7.99 ($9.99)

Wii U eShop
Teslagrad – Rain Games – €14.99 / £13.99
Wii U Virtual Console
Super Mario Ball (GBA) – Nintendo – €6.99 / £6.29
Wii U eShop Free Demo
Wooden Sen'SeY – Neko Entertainment

3DS eShop
The Keep – Cinemax – $12.99
Hideaways: Foggy Valley – Teyon – $4.99
Top Model 3D – TREVA Entertainment – $19.99
3DS Virtual Console
3DS eShop Temporary Discounts
Until September 15th
Until September 17th
Soccer Up 3D – EnjoyUp Games – $1.99 ($6.99)
Until September 18th
Nano Assault EX – Shin'en Multimedia – $7.49 ($9.99)
Until September 24th
Until September 25th
World Conqueror 3D – CIRCLE Entertainment – $3.99 ($5.99)
Until September 27th
Boulder Dash-XL 3D – Reef Entertainment – $1.69 ($4.99)
Super Little Acorns 3D Turbo – Pixel Toys – $3.95 (normally $7.99)
Until October 2nd
3DS Free Demo

3DS eShop
Comic Workshop – Collavier Corporation – €5.99 / £5.39
3DS Virtual Console
Mega Man Xtreme 2 (GBC) – Capcom – €4.99 / £4.49
3DS Retail Downloads:
Phonics Fun with Biff, Chip & Kipper Vol. 1 – Nintendo – €24.99 / £19.99*
Phonics Fun with Biff, Chip & Kipper Vol. 2 – Nintendo – €24.99 / £19.99*
Phonics Fun with Biff, Chip & Kipper Vol. 3 – Nintendo – €24.99 / £19.99*
* Available from September 12th
3DS eShop Temporary Discounts
Until September 18th
Aqua Moto Racing 3D – Zordix AB – €5.99 / £5.39 (€7.99 / £7.19)
Until September 24th
Until November 12th
Bibi & Tina – Das Spiel zum Kinofilm – Kiddinx, €24.99 (€34.99)
3DS eShop Permanent Discounts
Conception II: Children of the Seven Stars – Atlus €29.99 / £24.99 (€39.99 / £31.99)